Download my new eBook  that shows you the exact morning routine I follow to be a high performer in Family, Fitness, and Finances.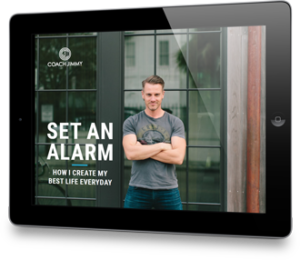 Learn my story and how to tell yours
Nowadays, videos have become an essential part of story-telling and marketing, and if your brand isn't utilizing video as content yet, then you're definitely missing out. I've had the pleasure to talk with Sean Cannell, a renowned influencer in digital marketing, a keynote speaker, and a video marketing expert. Sean also founded Think Media and […]
Read More
I'm passionate about helping people live a well-crafted life.
Do you aspire for something better, an ideal life filled with energy, excitement, and motivation?
I'll shift your perception of what is possible for you.
I'll show you how to do what comes naturally to you, get compensated for it, and feel true significance. I'm a motivator, but I stay away from hype, instead, giving practical steps toward your goals. If you're ready to take action, you'll get 100% of my attention.
I will fight for your dreams and help you live a well-crafted life.