Download my new eBook  that shows you the exact morning routine I follow to be a high performer in Family, Fitness, and Finances.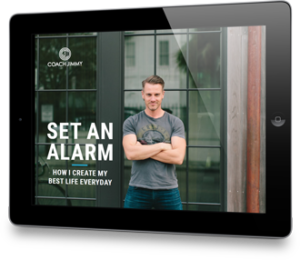 Learn my story and how to tell yours
Being in the fitness industry for over a decade has taught me so many things, and one of the most important things I've learned is that you need to be willing to experiment.  In this post, I'll quickly walk you through what my morning routine is like and show you one of the things that […]
Read More
I'm passionate about helping people live a well-crafted life.
Do you aspire for something better, an ideal life filled with energy, excitement, and motivation?
I'll shift your perception of what is possible for you.
I'll show you how to do what comes naturally to you, get compensated for it, and feel true significance. I'm a motivator, but I stay away from hype, instead, giving practical steps toward your goals. If you're ready to take action, you'll get 100% of my attention.
I will fight for your dreams and help you live a well-crafted life.